Lakes and Ponds
Sediment Removal Solutions
Sludge Managment
Lakes and ponds are catch basins for many sources of nutrient pollution. Excess nitrogen and phosphorus from animal or fish waste, stormwater runoff, grass clippings or leaves, and fertilisers are a just a few examples of the nutrient pollution that eventually settles at the base of lakes and ponds. Lake and ponds with bases that are overloaded with these nutrients can experience depletion of oxygen, fish kills, excessive weed growth or harmful algae blooms that negatively impact water quality.
Did you know?
Reducing sludge build-up in an aquatic environment can lead to increased capacity, improvements in dissolved oxygen levels, reduced nitrogen and phosphorus compounds, and improved water quality.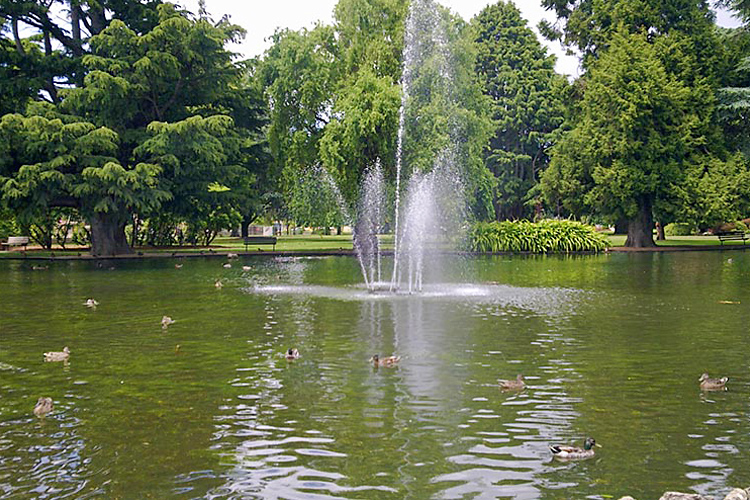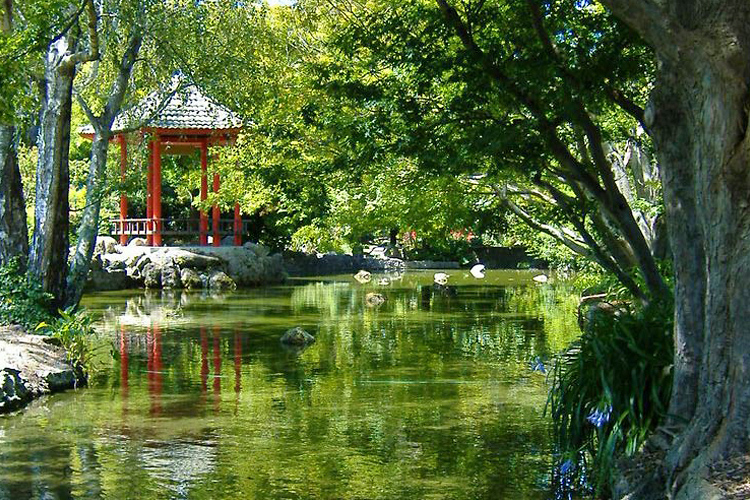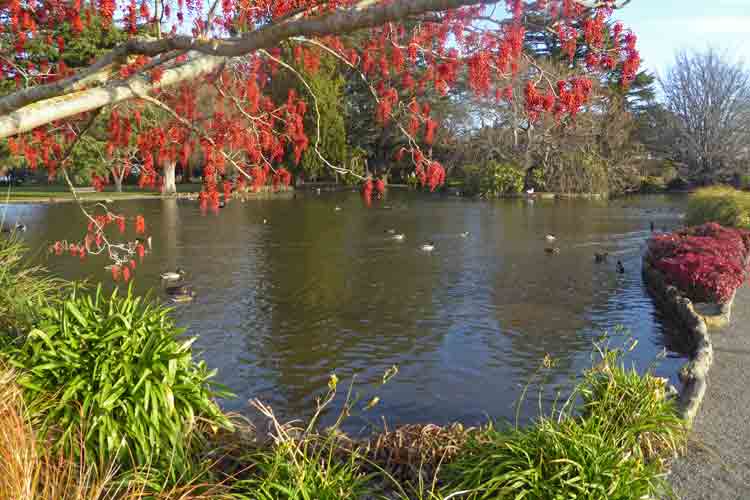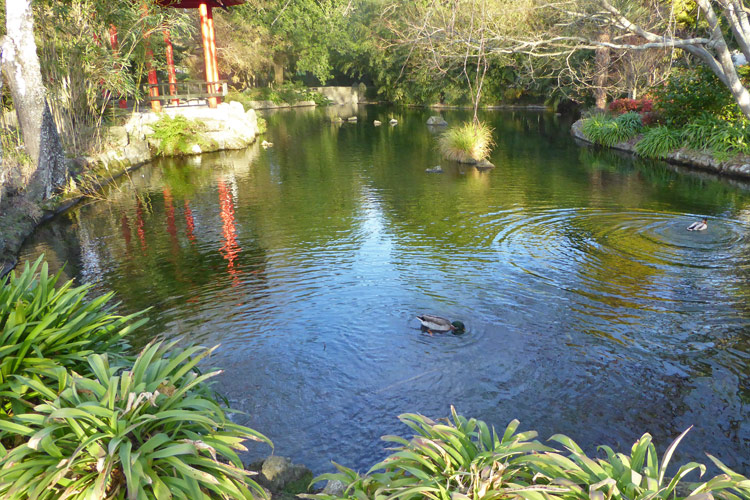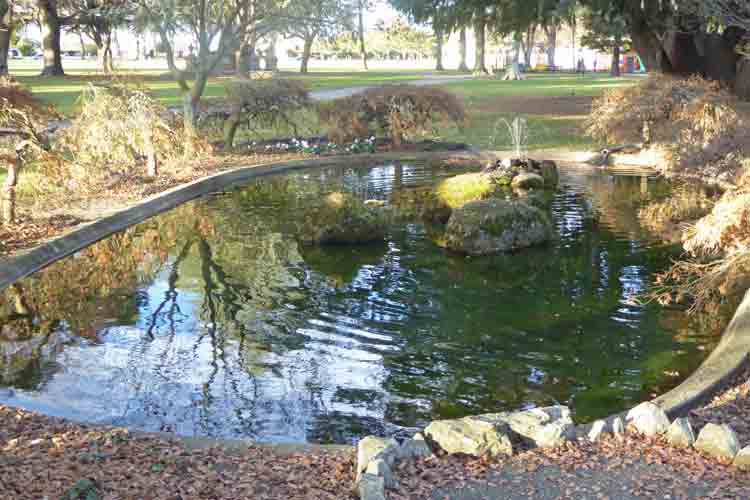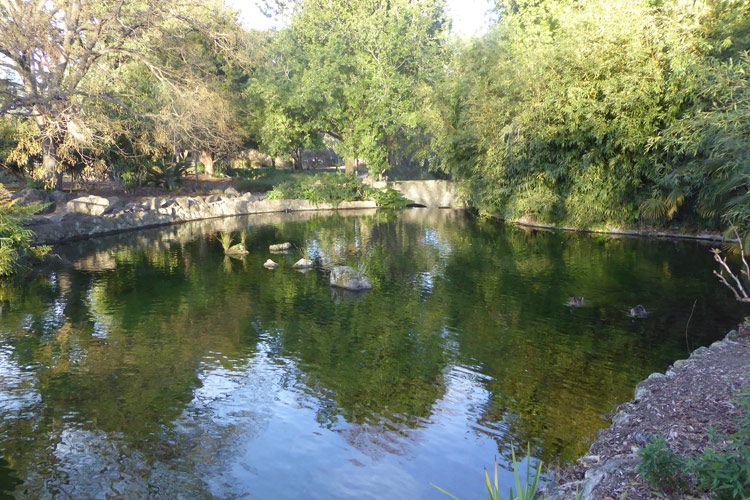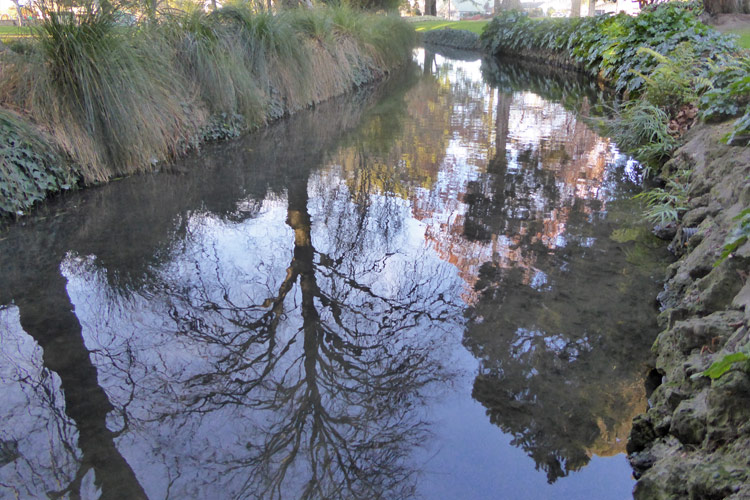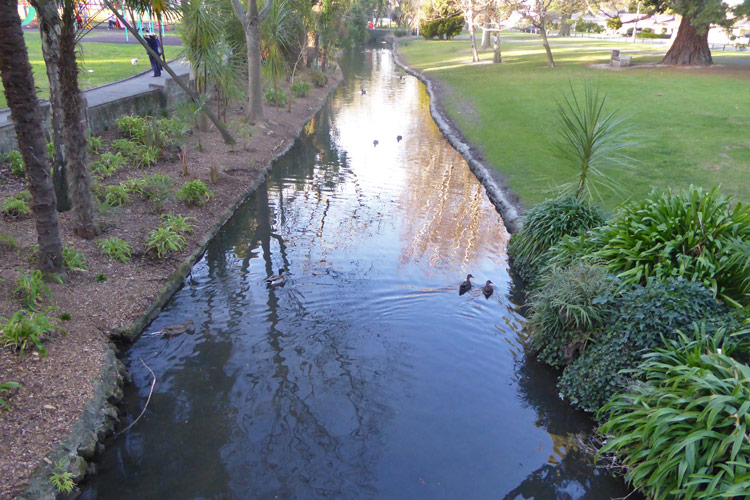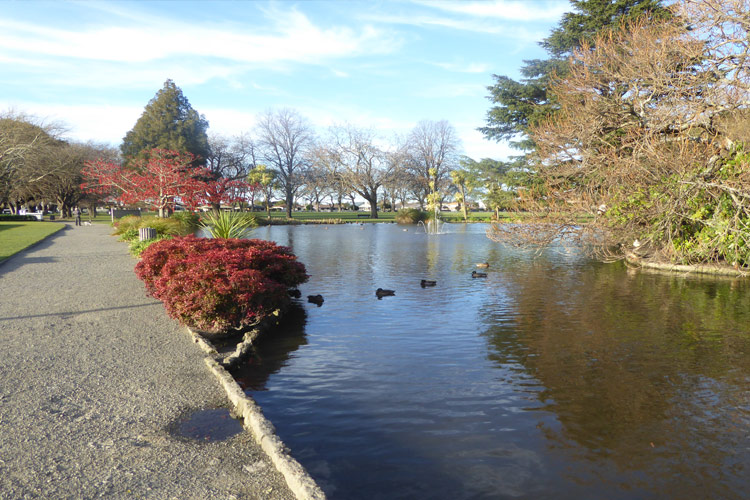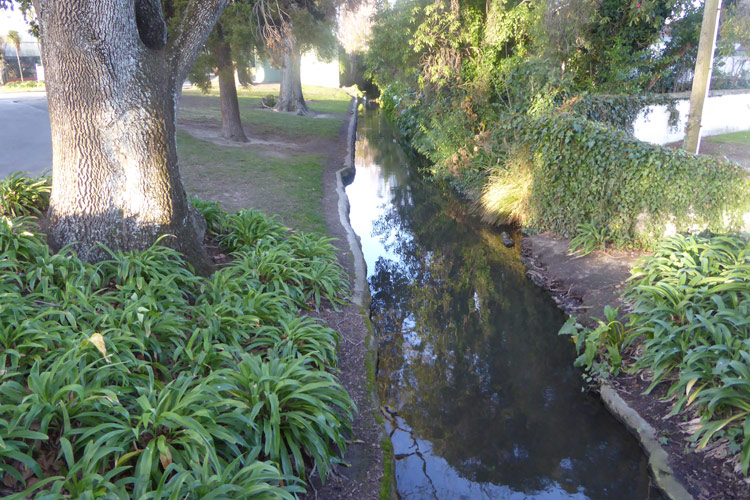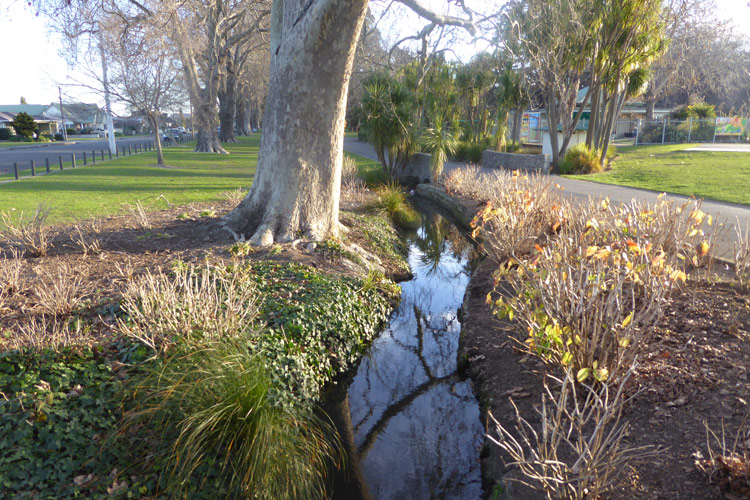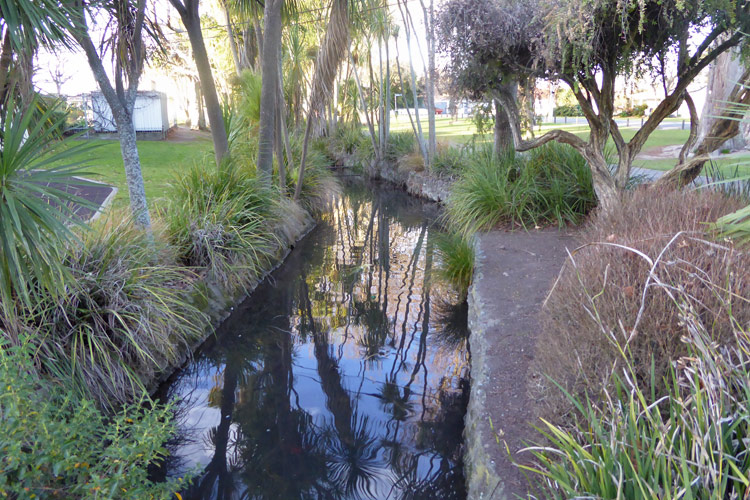 Cornwall Park Pond
Hastings District Council
The stream was full of anaerobic sediment and was smelly and unhealthy for both the public and wildlife. The Chinese garden pond has a concrete base and had to be regularly drained and cleaned to remove unsightly algae blooms and accumulated debris.
After 18 months of remedial treatment, the ponds and stream were restored to a safer condition and the odour eliminated. The stream is running clear and the Chinese garden pond has remained clean with a small carpet of healthy green biomass over the concrete base.
Full case study
Products and Services
Industry Leading Solutions
for Sludge Managment in Lakes and Ponds
REGEN-Sediment®
REGEN-Sediment®
Advance Sludge Removing Probiotic
REGEN-Sediment® is a next-generation probiotic tablet for the restoration and maintenance of impaired water resources. This advanced probiotic combines scientific research with novel bioengineering, resulting in a product that treats the entire water body by starting at the bottom. REGEN-Sediment® tablets saturate the sediment layer with rare earth stimulants and a broad spectrum of natural bacterial cultures. This establishes a healthy microbiota at the water-to-sediment interface that accelerates the digestion of organic matter.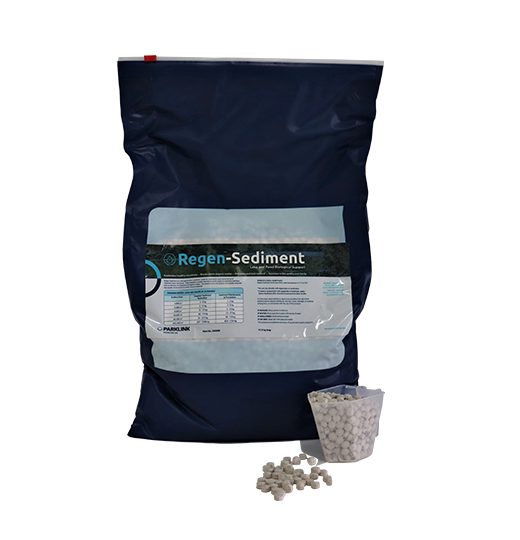 The Science Behind It
Backed by years of intensive study, REGEN-Sediment® has been proven to reduce organic matter and key nutrients in sludge through a study using a lab setup that more closely mimics real-life water bodies than any previous study.  Download the full study from the downloads tab below.
Laboratory Evaluation with Freshwater Replica Tanks
Complete metagenomic DNA analysis of sediment microbiota using the Illumina NovaSeq6000
Sediment volume and quantitative analysis of control and test tanks
Full sediment nutrient and water quality assessment
Testing tanks designed to mimic real water conditions, such as natural water movement and clay/sand layer
Specifications
Common Uses
Lakes and ponds
Aquaculture
Shorelines
Golf courses
Retention ponds
Decorative Ponds
And more!
Benefits
Removes buildup of organic matter.
Improves water quality and clarity
Restores balance to water bodies
Reduces internal nutrient load
| | |
| --- | --- |
| Ingredients | Bio-vitamins, probiotics, and select bacterial cultures |
| Description | Dry brown tablet |
| Odor | Earthy odor |
| Stability – Activity loss | <1% Loss in 6 months when stored as directed: at 24°C in a sealed container with low humidity. |
| Storage and Handling | Store in a cool, dry space between 10 - 27°C. |
Dosage
Once per month or as needed.
*Do not mix directly with algaecides or herbicides.
**If used in conjunction with algaecide or herbicide, apply after chemical treatment for best results.
| | | | |
| --- | --- | --- | --- |
| Surface Area (m²) | Targeted Muck Reduction | Muck Maintenance & Prevention | Degradation of Floating Debris |
| 1,000 | 2.3 – 5.7 kg | 1.1 – 2.8 kg | 0.57 – 1.7 kg |
| 2,000 | 4.5 – 11.3 kg | 2.3 – 5.7 kg | 1.1 – 3.4 kg |
| 4,000 | 9 – 23 kg | 4.5 – 11.3 kg | 2.3 – 6.8 kg |
| 20,000 | 45 – 113 kg | 9 – 57 kg | 9 – 34 kg |
| 40,000 | 91 – 227 kg | 45 – 113 kg | 23 – 68 kg |
| 400,000 | 907 – 2270 kg | 454 – 1130 kg | 227 – 680 kg |
Include in Treatment Programs for
Filamentous Algae
Planktonic Algae
Cyanobacteria
Muck & Sludge
Water Clarity
Nutrient Reduction
Aquatic Plants
Submerged Plants
Unique Issues
Downloads
Mechanical Sludge Removal
Mechanical Sludge Removal
The cost of dredging a pond or a lake is dependent on many variables. For example, costs for this sludge reduction method can come anywhere between $20,000 to $500,000 per acre!
When determining the cost of traditional dredging, there are four main questions to answer:
• How much sediment is there to dredge?
• What is the size of the water body?
• What is the content and condition of the material that needs to be dredged?
• Where can you put the dredged material once it's removed from the lake?
To determine the quantity of sludge, a survey must be performed to provide water and sludge depth information.  At Parklink we carry out sludge surveys as a way to monitor and track progress or changes in the reduction process.  See our Sludge Surveying page.
Contact us today to discuss your situation.