Lakes and Ponds
Cyanobacteria – Also Known as Blue-Green Algae
Cyanophyta
Cyanobacteria, also called blue-green algae, are microscopic organisms found naturally in all types of water. These single-celled organisms live in fresh, brackish (combined salt and fresh water), and marine water. These organisms use sunlight to make their own food.
Cyanobacteria blooms can start to multiply very quickly. Blooms can form in warm, slow-moving waters that are rich in nutrients from sources such as fertiliser runoff or septic tank overflows. Cyanobacteria blooms need nutrients to survive.  Blooms can form at any time, but most often form in late summer or early Autumn.
How can you identify it?
You might or might not be able to see cyanobacteria blooms. They sometimes stay below the water's surface, and sometimes float to the surface. Some cyanobacteria blooms can look like foam, scum, or mats, particularly when the wind blows them toward a shoreline. The blooms can be blue, bright green, brown, or red. Blooms sometimes look like paint floating on the water's surface. As cyanobacteria in a bloom die, the water may smell bad, similar to rotting plants.
Did you know?
Cyanobacterial blooms are a significant public health issue, particularly in summer Cyanobacteria (blue-green algae) produce a variety of toxins such as hepatotoxins, neurotoxins and dermatoxins which are detrimental to human and animal health.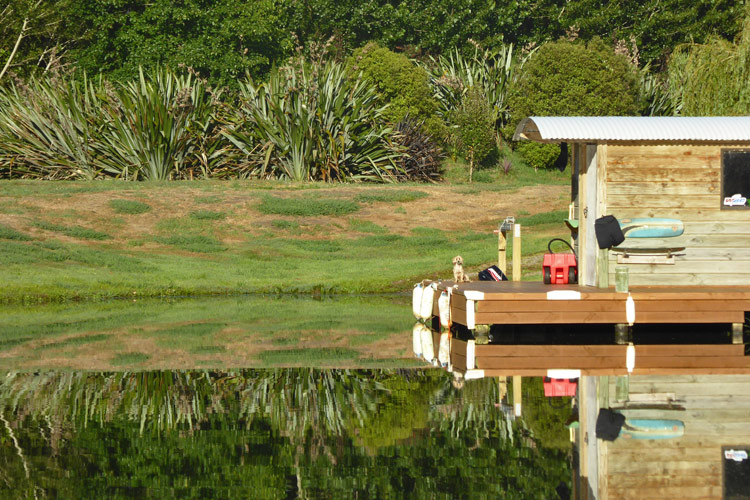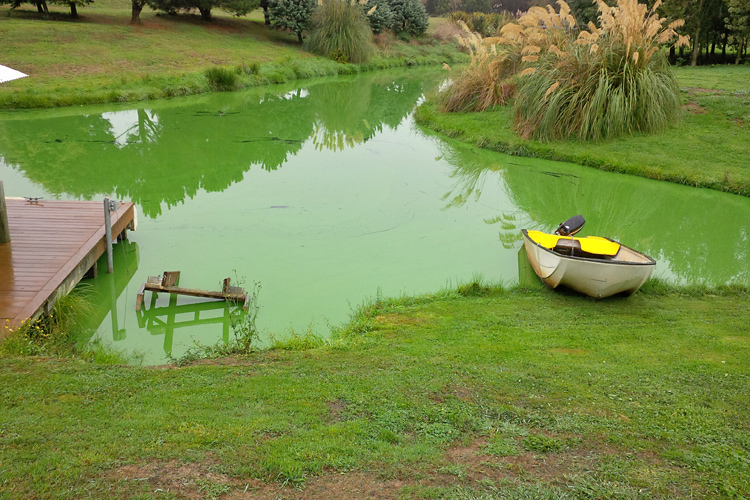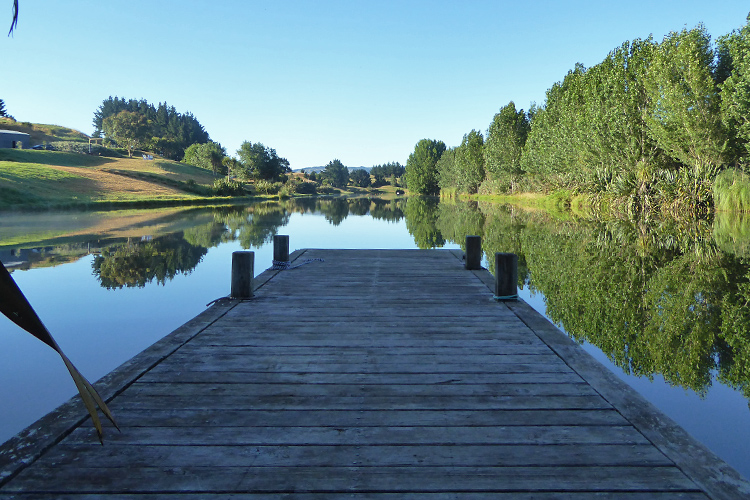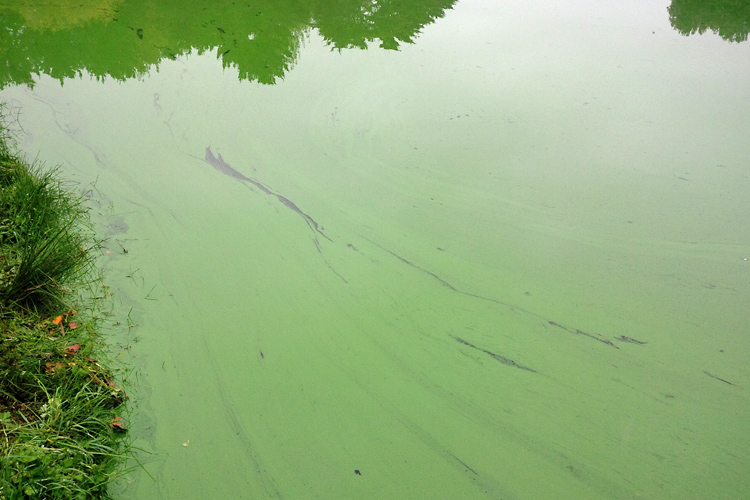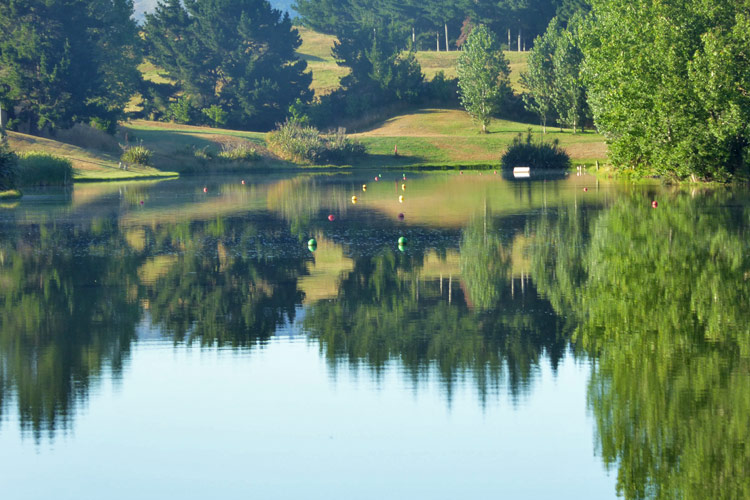 Lake Inspiration
Lake Inspiration is a man-made water ski lake located just north of Otaki in the Manawatu region.
The lake started to get weed growth after 2/3 years because of the water inflows from Forest Lakes with canadian pond weed and hornwort becoming established.
The programme commenced in October 2014 and results to date have been encouraging with water clarity improved and only one outbreak of algae late in the 15/16 summer in March/April after a sustained period of hot weather where the lake was consistently over 30deg C.
Full case study
Products
Industry Leading Solutions

REGEN-CyaNo®
REGEN-Alguard
REGEN-Alguard Plus
Phoslock®
REGEN-Balance®
REGEN-Sediment®