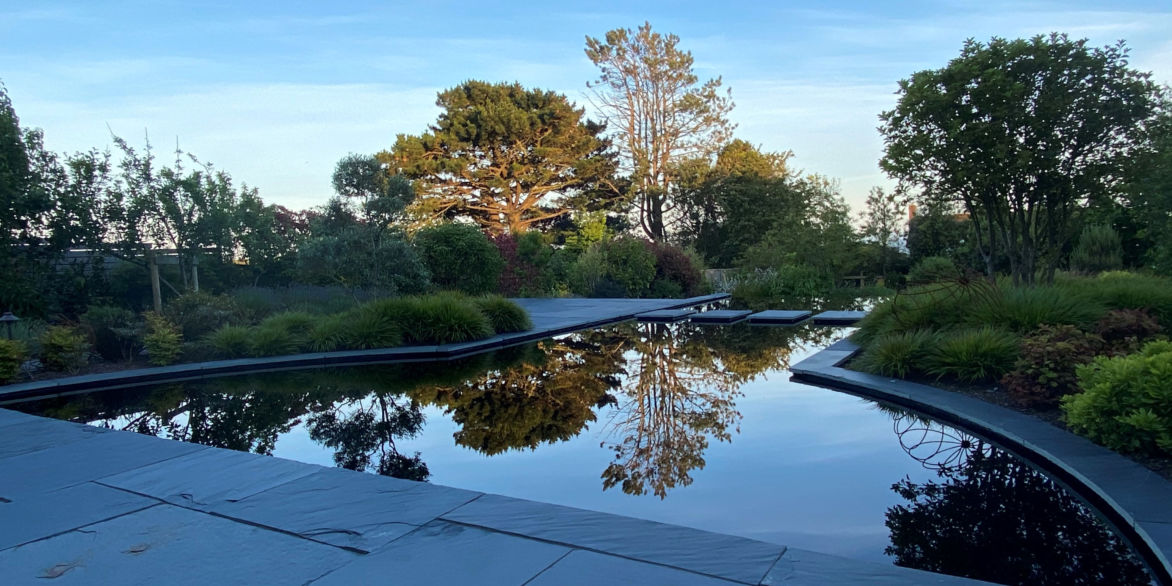 Mr Rhodri Jenkins wanted a reflection pool so he recently used REGEN-Reflect to create a beautiful reflective surface.
Mr Jenkins was very kind and sent over pictures of his new water feature, before and after the application.
Mr Jenkins explained that he and his family lived in a new build which is now of 7 or 8 years of age. Adjacent to their property was, how Mr Jenkins described, a 'washing machine garden'; where broken items had been placed.
He wished to convert this unattractive area into something calm and beautiful for the family to enjoy.
Peter Dowle developed a beautiful design and, with his colleagues, converted the nondescript piece of land into a beautiful water feature and surroundings for the Jenkins family to enjoy.
The icing on the cake was the application of REGEN-Reflect which created a calm reflection pool with the surface mirroring the lovely sky.